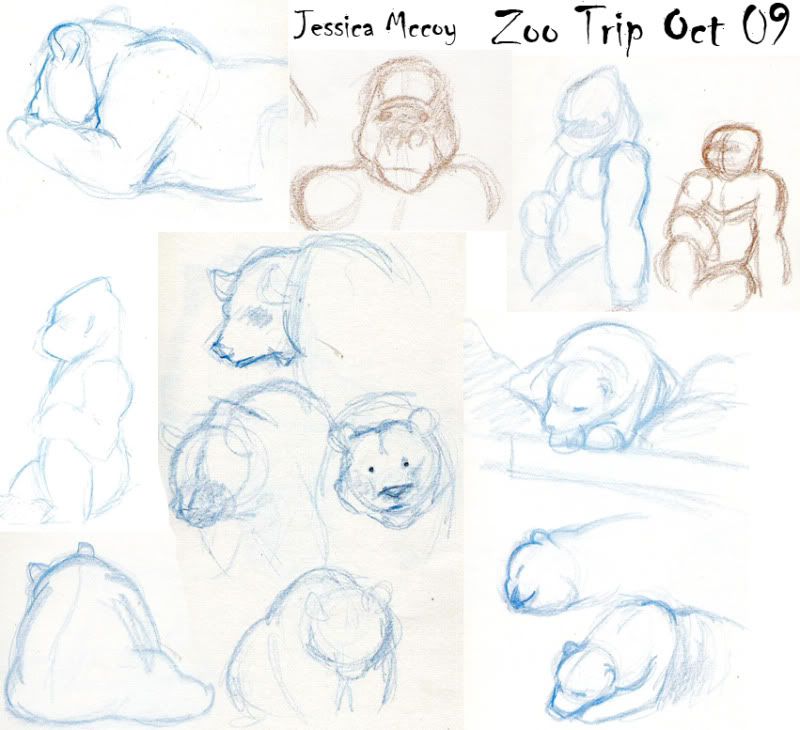 So before we ran off to see the Mr. Eggleston we decided to kill some time at the zoo. We spent about 3-4 hours there sketching. The Lions were feeding and the Tigers were hiding. Even so I think we got a lot of good sketches done. It was baby season over there but I found myself taking pictures rather then sketching the babies because they were constantly on the move.
I only got one good drawing of the Lions in though I did a lot of sketching. I wanted to get some of her feeding but she was constantly moving back and forth and I found myself messing up a lot. The Gorillas made very good models as they seemed to like to sit and pose, then move and sit and pose. It was fun. The bears were also very good models for the most part. I love their round squishy looking bodies. I hope to go back to the zoo before it gets too cold and the animals dont want to come out.
Click the image for a bigger picture.